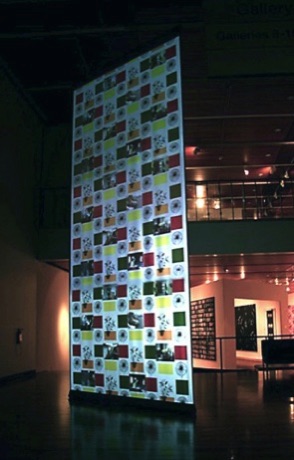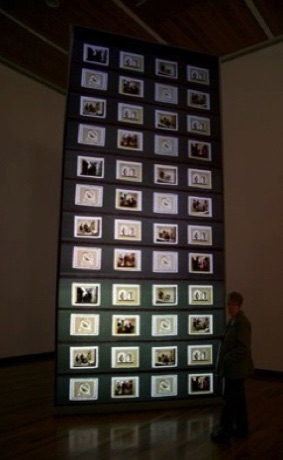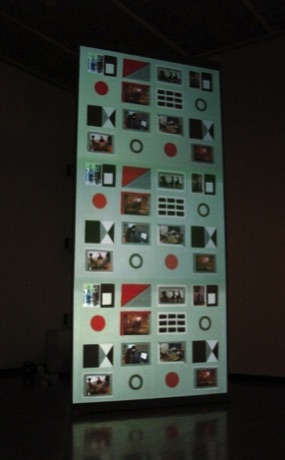 In Spinning A Yarn Tea played with time to explore the layered identities and changing uses of space in three buildings in Manchester that are associated with cotton: Royal Mills (spinning mill now converted to flats), Platt Hall (once the home of a textile merchant now home of the Gallery of Costume) and the Whitworth Art Gallery which holds a large fabric collection. Spinning ceased at Royal Mills in 1959 also the year when the BBC broadcast 'Any Questions On Cotton?' These events became key reference points for the project. Using video and photography the artists transported themselves back to 1959 visiting each building and taking up temporary residence dressed in clothes of the period.
Elements of Spinning A Yarn were presented at each location. Each intervention was based on a 1950s fabric design chosen from the Whitworth's collection, including by David Whitehead Ltd., into which still or moving images of performances at the venue were inserted. A limited edition artists' fabric sample book was made.
Commissioned by the Whitworth and funded by Renaissance North West.
Installation at the Whitworth: 6m high projection sequence consisting of three 'fabrics', one for each venue incorporating moving image recording of events at the venue into the pattern.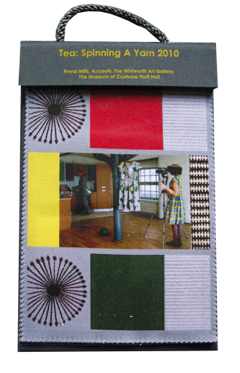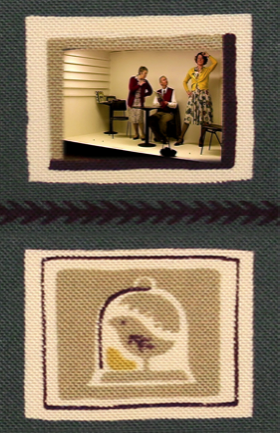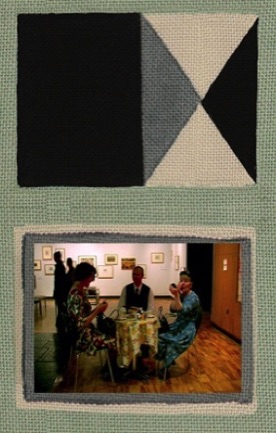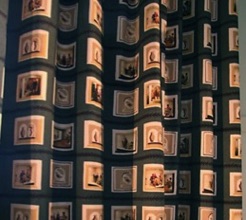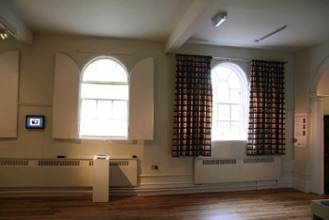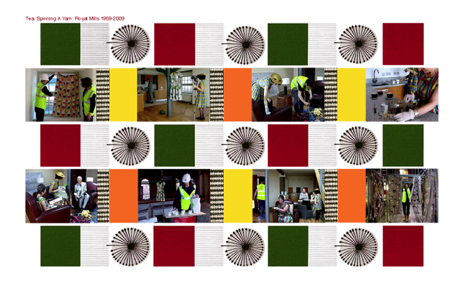 The installation at Platt Hall consisted of specially designed curtains, a single screen video and the fabric sample book.
The intervention at Royal Mills was a video on the residents' website and a specially designed tea towel delivered to every apartment.