Publications and Distribution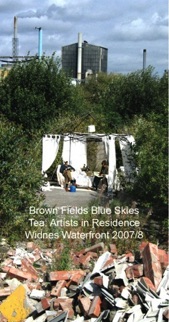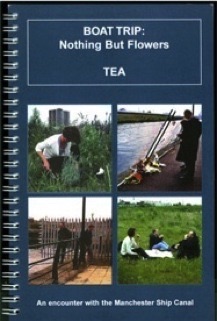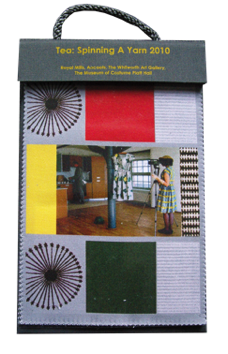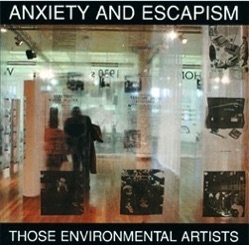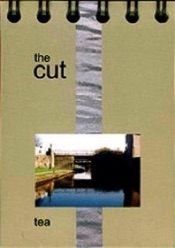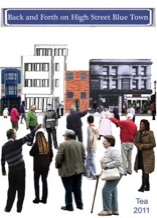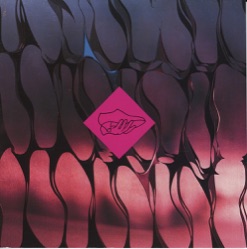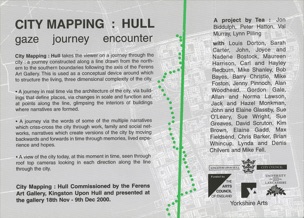 Other Distribution and Dissemination of Tea's Work
Tea's publications are usually distributed to project contributors, interested individuals and relevant organisations.
Stockist Choisi Switzerland http://www.choisi.info/shop/
We Were Here Postcard packs and posters Counterpart, Lytham Festival 2016
Streetlife organised by Kent University School of Sociology and Sociological Review 2015
Imagine Conference Huddersfield University 2015
Imagine Conference, Durham University 2014
51zero video and digital arts festival and touring 2014 Leaving.
Living Landscapes, Aberystwyth University 2009. Compilation of six video works.
ICIA, University of Bath 2009. Brown Fields Blue Skies photographs
TRIP (Territories Reimagined: International Perspectives) MIRIAD, Manchester Metropolitan University 2008. Six video works shown at URBIS.
Field Work at SMART Project Space, Amsterdam 2008. Brown Fields Blue Skies, Boat Trip: Nothing But Flowers and Anxiety and Escapism publications.
Sitting Room 2006/7 curated by Tom Sowden and Lucy Schofield toured in UK and internationally. By The Way, The Cut and Boat Trip: Nothing But Flowers publications. http://eprints.uwe.ac.uk/7763/
Loop Pool 2007 shown at Raum fuer Projektion, International Short Film Festival, Oberhausen and touring and DVD published. Repeat Pattern (precursor of Spinning a Yarn).
Bordering 2006 ed Holly McClaren Tea in Oswestry
Arcadia Id Est 2005/7 curated by Sarah Bodman of University of the West of England. Touring UK and internationally. Boat Trip: Nothing But Flowers. www.bookarts.uwe.ac.uk/arcadia.htm
Platform Gallery, Vasa, Finland 2005. Showing of The Cut
The Art of the Book, University of Missouri 2005 By The Way publication.
Politics of Cultural Memory Manchester Metropolitan University 2004 Boat Trip
Journal of Visual Art Practice 2003 What is this Place? by Peter Hatton and Val Murray Vol2 No 3 ISSN 1470 2029
Mapping the City: art, geography, space, memory David Atkinson and Suzanne Reimer, University of Hull 2003. Tea as case study.
Leaving Tracks artranspennine 1999 By The Way
Low Tide Writings on artists' collaborations by Jenni Walwin Black Dog 1997 ISBN 1 901033 85 6. Chapter on Tea.
Artists' Newsletter 1997 Article on Tea by High Stoddard
Roles and Reasons: Research study into the value of artist-led organisations by Antonia Payne ed Susan Jones 1996 Tea as case study
Looking Both Ways 1995 c9000 cards completed by visitors at Tate Liverpool packed and distributed. Residue lodged with Royal Liver archive.
Making It Tate Liverpool 1995. Looking Both Ways
Social Sculpture Colloquium Goethe Institut, Glasgow 1995 paper and publication
New Zones for Critical Art Practice conference Littoral 1994, University of Salford. Paper
Anxiety and Escapism archive of public contributions boxed and distributed
Book Collections include
Winchester School of Art, University of the West of England, Manchester Metropolitan University, University of Central Lancashire, Oxford Brookes University and numerous individuals.
Reviews and press coverage include
Art and Design, The Guardian, The Observer, The Independant, The Financial Times, BBC Kaleidoscope, Live Art Magazine, After Image, a-n, Metro, Evening News, local press, radio and television.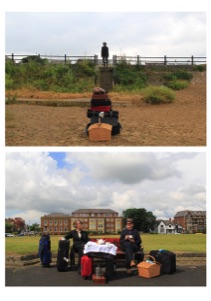 We Were Here Postcard set