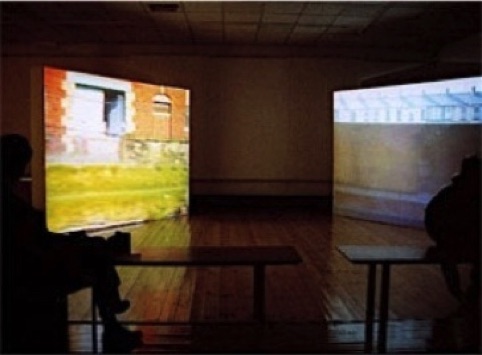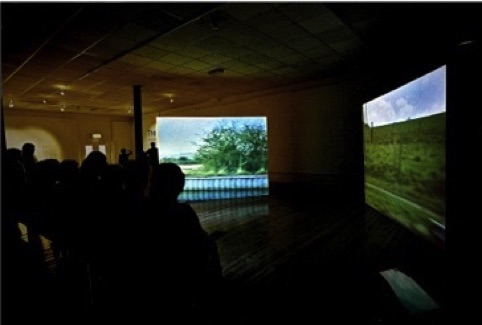 The Cut was a six hour video installation representing the places and landscapes passed on a three day boat journey along the Leeds and Liverpool canal between Blackburn and Greenberfield. Cameras recorded the passing view on both sides. The sound track was formed from recorded conversations with people who lived or worked close to the sixty nine bridges passed under.
The canal cuts through the landscape offering a very particular view of places which are divided by it, which were built because of it or have turned their backs on it. The bridges function as links between these places and give access from the canal. In the videos this function was extended to serve as a way of connecting the rhythmic flow of the passing views with history, memory and personal reality.
The Cut was shown at Mid-Pennine Arts in Burnley and other locations in Lancashire and at Platform Gallery, Vasa Finland in 2005.

Commissioned by Mid-Pennine Arts as part of Canal2000. Supported by The National Lottery, North West Arts, British Waterways, University of Central Lancashire and The Esmee Fairburn Charitable Trust.